AI Copy-Writer
The future of copywriting is here.
Are you ready to take your content creation to the next level? Introducing Toolbaz Free AI Copywriter Tool - the ultimate solution for hassle-free writing.
Our advanced artificial intelligence technology analyzes your writing style and creates unique, compelling content in just minutes. Say goodbye to writer's block and hello to unlimited ideas with our amazing tool.
Let's discuss it briefly!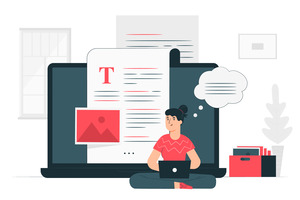 What Is an AI Copywriter Tool?
AI copywriter tool is software that uses artificial intelligence to generate written content for websites and marketing campaigns.
It works by analyzing various factors such as the target audience, industry, and rivals and then utilizing that knowledge to create interesting and convincing copy.
Businesses and individuals may use an AI copywriting tool to save time and effort while still achieving good content that drives traffic and conversions.
What's more,
This technology is especially valuable for people who do not have the time or resources to engage a professional copywriter or who want to experiment with alternative messages and methods to determine what connects best with their target audience.
Overall, an AI copy-writing tool is a valuable tool for anyone trying to enhance their content marketing efforts and deliver results.
How Does Toolbaz AI Copywriting Work?
Toolbaz AI Copywriting uses advanced artificial intelligence algorithms to analyze data and generate high-quality content.
The tool works by first analyzing the prompt or topic given by the user to understand the subject matter. It then uses its vast knowledge base to generate relevant content that is accurate and consistent.
Furthermore,
Toolbaz AI algorithms also analyze data on what words and phrases are most effective at engaging readers and optimize the content for search engines to increase its chances of ranking highly on results pages.
With the AI Copy-writing tool, users can easily generate professional-grade content without the need for extensive writing experience.
Advantages of AI Copy-writing Tool:
There are several advantages to using the Toolbaz AI Copywriting Tool: Let's discuss it shortly!
Accurate and consistent content:

The tool uses advanced AI algorithms to generate content that is accurate and consistent, ensuring that users get high-quality output.

Engaging content:

The tool analyzes data to identify the most catchy words and phrases for engaging readers, helping users create content that is more likely to capture their attention.

Optimized for search engines:

The tool's algorithms also analyze data to determine the most effective keywords and phrases for ranking highly on search engine results pages.

This helps users create content that is more likely to be seen by readers.

Easy to use:

The Toolbaz AI Copywriting Tool is user-friendly and requires no writing experience, making it easy for anyone to generate professional content.

Time-saving:

Toolbaz's AI Copywriting tool can generate content quickly, allowing users to save time and focus on other tasks.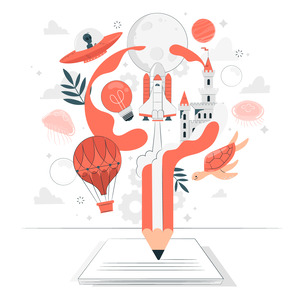 Will Artificial Intelligence (AI) Replace Copywriters?
No, AI will not replace the copywriters. Yet, their jobs will change because of it!
Even though an AI content writer is doing most of the work, that doesn't mean that the content is ready to be used.
Furthermore,
It's also important to keep in mind that text created by AI isn't copied from anywhere on the web, but it's also not quite original.
The content is generated based on copy patterns that have already been written and published. In a way, you're making a copy of a copy of a copy.
How Can I Use This AI Copywriting Tool?
To use Toolbaz AI Copywriting Tool, simply input the information about the content you want to copywrite into the designated "Input" area.
Then, make sure to tick the "reCaptcha" box to verify that you are not a robot. This will allow the tool to analyze your input and generate unique, high-quality copywriting content for you.
It's so easy!
FAQS:
How is Toolbaz different from other AI copywriter tools?
Toolbaz offers an effective AI-powered engine that combines multiple features to generate relevant, fresh, and engaging content. It generates more than just text, but also contextually relevant visuals, and it is the only tool that allows users to integrate their own content sources.
Moreover, our AI copy-writer doesn't just replace keywords but performs advanced analysis of the source data and creates unique content every time.
What type of content can I create with Toolbaz?
The AI content writing tool is accessible for several content types. Examples include the following:
Social Media Posts
Social Media Content
Plus, much more!
But there are also some restrictions while generating content. Like, you cannot use this tool to generate the following types of content:
Hateful
Political
Harassment
Violence
Sucide Notes
Adult
Political
Spam
How can I be sure that the content created by Toolbaz is unique and not plagiarized?
At Toolbaz, we take plagiarism very seriously and understand the importance of creating unique content. That is why we have implemented several measures to ensure that all content generated by our website is completely original.
First, we use advanced plagiarism detection software to scan all content before it is published.
Additionally, our team of writers and editors carefully reviews every piece of content to ensure that it is well-written and free of any copied content.
Furthermore, we have strict policies in place that prohibit the use of plagiarized content and hold our team members accountable for upholding these standards.
You can have complete confidence that any content created by Toolbaz is 100% unique and not plagiarized.
How much does Toolbaz cost?
Toolbaz AI Tools is completely free to use, meaning you can take advantage of its advanced features and capabilities without incurring any costs.
Whether you're a small business owner looking to streamline your workflow or a freelancer looking for a tool to help you manage your projects, Toolbaz AI Tools is an excellent choice that won't break the bank.
So if you're in need of a reliable and efficient tool for managing your work, don't hesitate to try out Toolbaz AI Tools – it's completely free!
Credits: Image by vectorjuice on Freepik