AI Content Generator
AI-Generated Content that is realistic, and accurate.
Save hours of writing time and increase website traffic with the help of ToolBaz's best AI content generator. With the press of a button, you can automatically generate original and lengthy blog articles on any topic.
Let's discuss it briefly!
What is an AI Content Generator?
According to Wikipedia, AI (artificial intelligence) is the study of teaching robots to carry out human tasks. The subset of AI known as machine learning teaches machines how to learn. This shouldn't frighten you! We discussed the significance of AI as a personal assistant, and the use of an AI content generator is no different.
Consider content generated by a machine with the assistance of AI and given to a person for personalization. You may now add your own unique touch! AI content generators rewrite existing content (or help in content development) to produce new content.
AI keyword tools locate and recommend material for authors to rework or reference when generating new content. In any case, ToolBaz's AI content generator is a useful tool that will improve the quality of your content.
Find out why you may need it.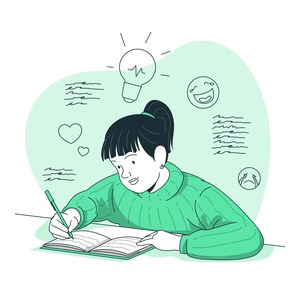 Benefits of ToolBaz's Content Generator:
Why therefore use an AI-based content generator? We answer this with another question: were you aware that search engines only index "words on a page"?
This implies that you must publish a significant amount of high-quality content in order to get search engine referrals of a consistent type.
ToolBaz's content generator tool is a type of smart software that enables you to enter a keyword or phrase into the search box and creates new articles based on the web information it was able to locate.
Here are some benefits of using an AI content generation tool:
Blog title idea
Heading assistance
Recommendations on recommended word counts
Subject research help
Programmable formatting
That looks like a lot of time saved!
Furthermore, you may employ ToolBaz's content generator tool to generate professional and interesting content. Remember that you are still responsible for generating the content; the AI content generator is only a guide.
How can ToolBaz's AI Content Writer help in content creation activities?
Almost all AI content generators assist you generate the best content based on your preferences.
Why then should you choose ToolBaz's content generation tool?
We have the ideal response to your question. Our AI (artificial intelligence) Content Generator Tool not only generates credible content, but also saves time. It also assists users in their content creation activities.
Let's get started!
Grammar and Plagiarism:
This tool has a strong knowledge of the language, complete with proper syntax and structure. It generates a near-perfect article when used with grammatical correction tools such as Grammarly. However, it is not possible to establish an organization-specific tone and voice in writing.
The similarity index of papers created using ToolBaz's content is less than 3%, so it is reasonable to assume that the articles are original and free of plagiarism.
Flow and Quality:
Finding a balance between content ideas and narrative flow is the most difficult aspect of creating lengthy articles. As you are well aware, the term "content idea" refers to the notion or image you want to convey. On the other hand, the link holds your words together logically, allowing the reader to follow your ideas.
Even though this is the most challenging component of writing for humans, ToolBaz's AI Content Generator's technical knowledge of narrative flow is amazing.
It provides long paragraphs with good linkages and transitional words, which makes it easier for readers to stay engaged.
User Experience:
With a clear user interface and rapid copy generation, ToolBaz's content creation tools deliver an exceptional user experience. The user-friendly interface makes it possible to get started without AI or copywriting knowledge.
The last thing you need is to be trapped for hours trying to figure out how to utilize the program because its interface is not user-friendly. You may utilize that time to compose more captivating content.
Does Google AdSense allow AI content?
If you exclusively use AI on your website, you will likely not be allowed by Google. But you don't have to be worried.
We have got the solution for you!
Google does not allow AI content because, without human reviewers, its algorithms may not be able to identify AI-generated content.
We could not use AI content similar to that which we copied. We must update and alter the document manually.
But how can AI content be edited?
You can change the lines of a paragraph by using tools like "Quillbot," which are free and can be found on Google.
Are there any premium or unlimited plans available?
The ToolBaz AI Content Generator is free, and there are no premium monthly plans planned at this moment
Frequently Asked Questions:
Can I use ths AI tool to generate large articles (one thousand or more words)?
Yes! Our AI Content Generator is designed to generate lengthy, high-quality articles. Our exclusive and one-of-a-kind AI-powered article writer allows you to create unlimited content for your articles by generating paragraphs and finishing the text for you.
Are the articles original?
ToolBaz generates unique, non-plagiarized content that is just as human-readable as the articles you write.
This algorithm employs our proprietary AI article writing tool, which enables it to read, comprehend, and generate its own content. Before publishing any text, you should constantly check for instances of plagiarism.
Can the ToolBaz AI Content Generator speed up my writing?
ToolBaz may be used as a content generator or as content writing help, and we believe that it can help you write 10 times quicker than if you were to start with a blank page.
Credits: Image by vectorjuice on Freepik