AI Writer
Get your writing done faster and easier with AI Writer.
ToolBaz AI Writer is a tool that uses artificial intelligence to help you write better. It will analyze your writing and offer suggestions on how to improve your style, grammar, and vocabulary. it can also help you come up with new ideas for your writing by suggesting topics and keywords that you may want to explore.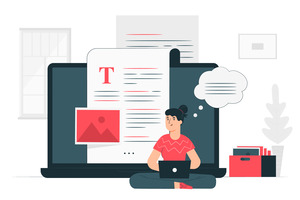 How to start?
Here's how to start:
Enter about story in the "Title or Topic" field.
Click the "reCaptcha" checkbox to verification
Click the "WRITE" button.
Your text will be generated in the "Output" field.
Copy and paste AI Text into a text editor and start writing!
Generate Text Instantly Using Our Writer Tools
If you're in need of some quick and easy text, our AI Writer is here to help! With our Writer tools, you can generate text in seconds, without having to worry about spelling or grammar mistakes. Simply type in what you need and our ToolBaz Writer tools will do the rest.
So whether you need a quick paragraph for your website or a full-fledged article for your blog, our AI Writing generator is here to help. Try it out now and see for yourself how easy and fast it is to generate text with our ToolBaz AI Writer.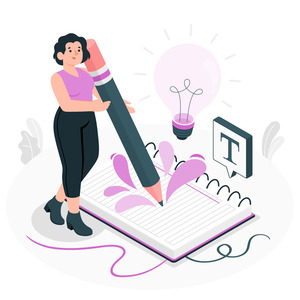 The Benefits of ToolBaz Writer
If you're not familiar with AI writers, you may be wondering how they can possibly benefit your business. After all, isn't writing a creative pursuits that requires a human touch?
1. Quick Turnaround Times
One of the biggest benefits of AI writer is that they can produce content much faster than a human writer. This is thanks to their ability to quickly research and write on a variety of topics.
2. Cost-Effective
Since ToolBaz writer can produce content so quickly, they're also very cost-effective. This is especially true if you need a large volume of content on a regular basis.
3. Increased Accuracy
Since AI tools don't get tired and can quickly fact check their work, you can expect increased accuracy with your content. This is especially important if you're publishing time-sensitive information like news articles.
4. Improved SEO
ToolBaz AI writer can also help improve your SEO efforts. This is because they can include relevant keywords and phrases throughout your content to help your pages rank higher in search engines.
5. Diverse Perspectives
If you use our AI writer tools for your content needs, you can also get a more diverse perspective on topics. This is because AI writer is not limited by their personal experiences and can offer a fresh take on topics.
There are also several other benefits:
Quality
Speed
100% Free
Flexibility
Easy to use
There are many other benefits of our AI tools that have not been mentioned here. However, these are some of the most.
Generate Unlimited Text (100% FREE)
If you're looking for a way to generate AI-based text, you've come to the right place. Our tool is 100% free and can help you create limitless text, blog content with the help of artificial intelligence. In addition, we have several tools that will help you add lyrics, poems and rhyme to your story.
How Can I Improve the Results on AI Writer?
There are a few ways to improve the results:
-Make sure that the text you feed it is well-formed and grammatically correct.
-The more text it has to work with, the better it will be at understanding and generating paragraphs.
-If you're not happy with the results, you can retry. Sometimes, different inputs will produce better results.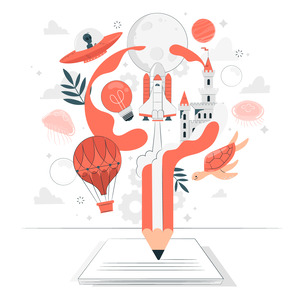 Tips for Using AI Writer tools
Some of the top features of our AI story tool include the ability to create unlimited stories, the ability to share stories with others, and the ability to customize stories to fit your needs. and its ability to generate stories based on input from you.
1. Use AI free writer tool to get ideas for your writing.
If you are struggling to come up with ideas for your writing, ToolBaz writer tool can be a great way to get some inspiration. These tools can help you generate ideas by understanding the topic you are writing about and providing you with suggested topics and keywords.
2. Use AI writer tool to improve your writing style.
If you want to improve the way you write, ToolBaz writer tool can be a great way to get feedback on your writing style. These tools can analyze your writing and provide you with suggestions on how to improve your use of grammar, vocabulary, and sentence structure.
3. Use ToolBaz writer to proofread your writing.
If you want to make sure that your writing is error-free, an AI writer tool can be a great way to do that. These tools can scan your writing for errors and suggest corrections. This can help you avoid embarrassing mistakes and ensure that your writing is of the highest quality.
The Bottom Line
It is a great tool for those who want to get their writing done quickly and efficiently. However, it is not perfect and there are some things that you should be aware of before using it.
Credits: Image by vectorjuice on Freepik