AI Paragraph Generator
Make writing paragraphs easier with our generator!
Have you considered using a 100% free AI Paragraph Generator that creates quality content for you? If so, you have reached the right place! If you're concerned with this AI technology, allow me to explain
Artificial intelligence tools are the newest trend, and we at Toolbaz are doing our best to create the most advanced AI tools that help you save time and money when working online.
First, we released the free AI content generator tool, and now we've released the AI paragraph Generator.
So in short, Using the power of artificial intelligence (AI), this free tool allows you to generate high-quality paragraphs in a couple of seconds, according to your requirements.
Let's discuss it briefly!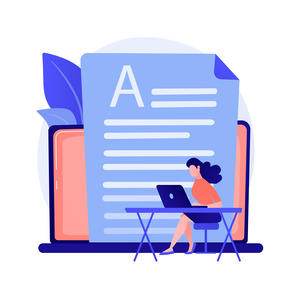 What is an AI paragraph generator?
A paragraph generator is an online tool that generates text depending on user input. You can generate lengthy paragraphs simply by providing a list of keywords or a whole phrase as input.
The tool then uses AI to generate a paragraph of text that attempts to include your input and certain terms.
How does a paragraph generator perform?
Using user-supplied criteria, business users may uncover possible markets and opportunities using a paragraph generator.
Technology, healthcare, and transportation are some examples of industries for which a paragraph AI writer might create ideas. You can use it in your blog, introduction, social media post, or essay.
What should I do after brainstorming ideas?
After generating ideas using Toolbaz AI paragraph generator, you can copy-paste the result into a text editor to serve as a starting point for additional research or writing.
Furthermore, you can share the created paragraphs with others to get feedback on your ideas. If you use the paragraph generator for academic reasons, you must reference the tool in your work.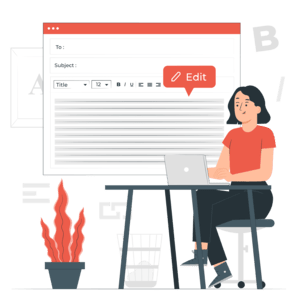 Why do you require a paragraph generator?
The next logical step, when a random word or phrase is enough, is to find a random paragraph. Although it may not be immediately apparent, writing random paragraphs may be beneficial for a variety of reasons.
Investigate Writer's Block:
Frequently, writers have writer's block because they are unable to complete their current project.
Entering a totally random paragraph as a beginning point will help reduce some of the anxieties that may have caused the writer's block in the first place.
Increase the appeal of your content:
A random paragraph might be used to interest the reader or customer. A lengthy, vivid narrative written in the first person by an anonymous author who has no relationship to you may not be as compelling.
A story, however, will engage more readers by making them feel like the main character.
To Establish a Writing Habit:
This amazing tool is also excellent for establishing a daily writing routine. Creating a random paragraph with the intention of reworking it while keeping its original meaning is one way.
The goal is to begin the writing process so that when the writer starts writing for the day, words are already flowing freely from their fingers.
Create original content to increase traffic:
Lastly, if you want to increase traffic to your website or blog, including a random paragraph in your content might be an excellent strategy.
By presenting readers with a fresh viewpoint or concept on a topic they may have heard about before, you will enhance the likelihood that they will take action and return to your website.
Generate paragraphs free of Errors:
Including a random paragraph in your writing process can improve your grammar and vocabulary if your work has several errors.
Using the best AI paragraph generator tool at Toolbaz, you may be able to generate text that is original and grammatically perfect.
Prohibited Content:
We use strict filtering for inappropriate content, so you cannot use this AI paragraph tool to generate the following types of content:
Content that displays, incites, or promotes identity-based hatred is considered hateful.
Harassment: content aimed at harassing, threatening, or intimidating a person.
Violence: content that promotes, praises, or celebrates violence, suffering, or humiliation against others.
Content may embrace, encourage, or depict self-harming activities such as suicide, cutting, and eating disorders.
Adult: anything designed to promote sexual desire, such as describing a sexual act or offering sexual services (excluding sex education and wellness).
Political content intended to influence the political process or used for campaigning.
Spam is an unsolicited bulk content.
Content that is false or deceptive, such as an attempt to deceive or spread propaganda.
Malware refers to content designed to generate ransomware, keyloggers, viruses, and other dangerous programs.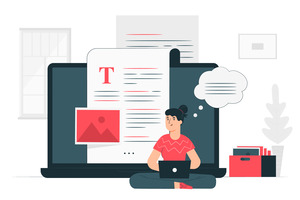 Frequently Asked Questions:
Do paragraph generators handle search engine optimization?
Yes, paragraph generators contain keywords and organize sentences to ensure consistency in vocabulary and tone.
Are there any further Toolbaz tools for content creation?
Have you ever lacked inspiration when creating a piece of content? Do not worry! AI-powered content tools at Toolbaz are here to help you overcome writer's block. It drives your content marketing approach.
Create original, relevant content for all of your writing requirements, optimizing it for your intended viewers. The following are among the free AI authoring tools offered by Toolbaz:
All of Toolbaz's content creation tools use GPT3 technology. They are formed through lengthy training modules, making them unique and interesting.
Can paragraph generators be used in academic writing?
The use of paragraph generators in academic writing is possible. You can employ it for your project's thesis, essay generation, or report writing.
Using the Toolbaz best paragraph generator to compose an essay is easier than doing it manually since the paragraphs are unique.
Is the AI Paragraph Generator tool at Toolbaz free?
Yes, the Toolbaz Paragraph Generator is completely cost-free. Simply input the topic, and the AI-powered paragraph generator will return various options within seconds.
Within seconds, the tool generates unique and engaging paragraphs for your topic.
Credits: Image by vectorjuice on Freepik