AI Essay Writer
Make your essays with smart AI!
Writing essays can be a boring and time-consuming task, but what if there was a tool that could make the process easier and more efficient?
Introducing Toolbaz AI Essay Writer - a creative writing tool that uses artificial intelligence (AI) to help you craft high-quality essays with minimal effort.
What's more,
Toolbaz's AI Essay Writer is also changing the way people write and making it easier than ever to generate professional-grade essays. Get ready to elevate your writing skills with the power of AI!
Let's discuss it briefly!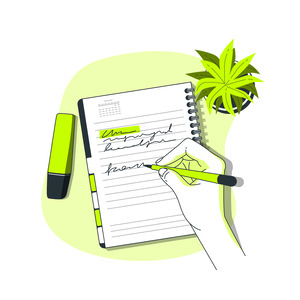 Image by storyset on Freepik
What is an AI Essay Writer?
An AI essay writer is a type of artificial intelligence that is specifically designed to write academic essays. These AI tools use advanced algorithms and machine learning techniques to analyze the topic and generate a well-written essay based on the given prompt.
Furthermore,
AI essay writers are becoming increasingly popular among students and professionals as they can save time and effort while creating high-quality essays.
But it's important to remember that while AI essay writers can be helpful, they shouldn't be used as the only source of academic work because they can't think critically and analyze as well as a human writer can.
How Does Toolbaz AI Essay Writer Work?
This tool's primary goal is to help students with their writing assignments or essays by automatically generating them from scratch.
Simply put, it creates essays on your behalf. You can choose from a variety of topics, and the essay will be generated depending on your selection. It is completely customizable, so if you don't like the way it looks or sounds, just change it!
Our tool helps to:
Prepare academic assignments
Generate college essays
Quality content from scratch
Create blogs
How AI Essay Writer Helps In Writing Articles?
The AI Essay Writer is a tool for creating the best and most creative essays possible. Our essay typer is integrated with artificial intelligence technology, which allows it to generate original and distinctive content for you.
This tool's AI technology is so powerful that it can even write an essay on your behalf! It will use its own algorithms to examine your text and other web texts before generating a very unique essay.
You may also edit the essay's content before submitting it to our experienced editors for evaluation.
The content created can be used for any purpose, including:
To provide an unique essay that will assist you with your homework or research assignment.
To compose an essay on a topic of your selection.
To create a blog post on any topic that interests you.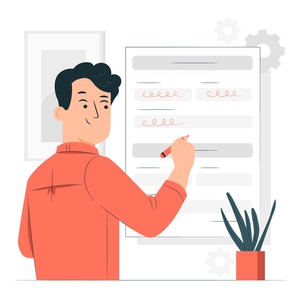 Image by storyset on Freepik
What does essay generator AI allow you to do?
You can either write a new essay or edit an old one. You can also get assistance with essay writing. You may use an essay generator (AI) to learn how to write essays and enhance your English abilities.
It is very simple; just enter the text you desire to change and click the "write" button. The tool will do everything for you!
How do I use Toolbaz AI essay writer online?
You can use our essay generator to create a custom essay. Here's how to get started!
Just enter the topic in the input area like.
After entering the topic!
Make sure to tick the "Recaptcha" box to verify that you're not a robot. This will enable the tool to examine your input and generate unique, quality content for you!
FAQS:
How does Toolbaz help me write better essays?
Toolbaz's AI essay writer engine will provide you with a custom-written essay tailored to your individual needs.
The AI will analyze your prompt, automatically generate high-quality content, provide insights and editing tips to improve the quality of your writing, and suggest topics and ideas for further exploration. With Toolbaz on your side, you'll be able to write top-notch essays in just seconds.
What types of essays does Toolbaz write?
Are you tired of struggling to come up with ideas for your essays? Let Toolbaz take the burden off your shoulders!
Our advanced writing tool is capable of generating a wide range of essay types, including:
Argumentative
Expository
Narrative and more!
Whether you need to persuade your reader to take a certain action or simply inform them about a particular topic, Toolbaz has you covered.
With its intuitive interface and vast library of resources, Toolbaz makes it easy to write quality essays that are sure to impress your teachers and peers.
How can I improve my essay writing skills?
There are several ways you can improve your essay writing skills:
Practice writing regularly:

The more you write, the more comfortable you will become with the writing process and the better you will become at expressing your thoughts and ideas on paper.

Read widely:

Reading helps to expand your vocabulary and exposes you to different writing styles and techniques, which you can then incorporate into your own writing.

Get feedback:

Ask a friend, family member, or teacher to read your essays and provide constructive feedback.

Use writing tools:

Toolbaz is a highly effective writing tool that can help you improve your skills and generate top-quality essays.
Among the various writing resources available, it stands out for its comprehensive features and user-friendly interface.
Are the essays generated by Toolbaz original and free of plagiarism?
Yes, the essays generated by Toolbaz are original and free of plagiarism.
We understand the importance of submitting unique and original work, and our tool is designed specifically to assist students in generating original ideas and thoughts.
All of the essays generated by our tool are completely original and written from scratch, ensuring that they are completely free of plagiarism.