AI Text Generator
Create unlimited AI text with our easy-to-use generator.
Toolbaz's free AI writer and text generator can help you create high-quality, original essays and articles. With AI copywriting, you may go from a few lines to surprisingly decent essays and articles.
Let's Discuss it Briefly!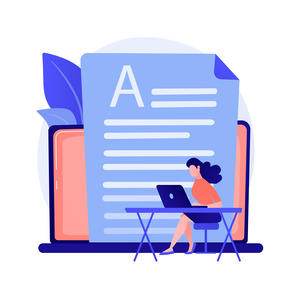 What is AI Text Generator?
Perhaps you have heard of Jarvis or Jasper. This AI writer tool is a completely free alternative for generating text, blog articles, scripts, or any paragraph you desire. Simply said, it is a Free Text Generator!
If you are unfamiliar with this AI Content Generation technology, allow me to explain.
The implementation of Artificial intelligence Content Generation technology is a prominent trend in content creation, blogging, and copywriting in general. This technology will assist you in generating quality content while saving you a significant period of time.
Imagine a robot sitting next to you and assisting with your writing. It is an artificial intelligence writing assistance.
So in quietly:
This Free AI Writer Tool Allows You to Generate Sentences and Paragraphs to Assist You in Writing Articles Using AI.
How To Utilize the Free AI Text Generator Tool (AI Writer)?
Our primary objective at Toolbaz is to simplify things, therefore we design extremely effective tools that work with a few clicks.
So, enter a topic or phrase around which you want to generate content, then set the intelligence level and maximum output, click Generate, and watch the magic happen!
That's all.
After you've created your paragraphs, you can always use the free AI Paragraph Translator Tool to convert them into other languages.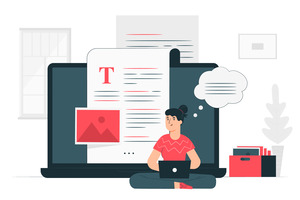 Why do we have input and output limits?
Maybe you're wondering why we have a 150-character input restriction and a 400-word output restriction. This is due to the fact that our AI writer tool is free!
Unfortunately, free tools are always susceptible to spammers, so we must secure our website and keep it running for individuals who actually need assistance. As a result, we must implement some usage restrictions.
The good news is that, as soon as we observe user usage of this tool, we will progressively expand these limits.
Can you write blog posts using this AI Tool?
In general, artificial intelligence (AI) is not used to write lengthy blog articles. However, you can use our outline generator to create your outline, and then use our content generator tool to establish a starting point for your unique content.
Content writers will employ AI to provide a small boost to their content development efforts. The tool generates content ideas for the content authoring process.
In Short, Think about it as a writing assistant.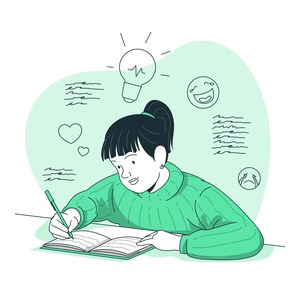 What can I do with the AI Text Writer?
The AI content writing tool is accessible for several content types. Examples include the following:
Sales Emails
Social Media Posts
Social Media Content
Content created by AI.
Sentence expander.
Plus, much more!
Prohibited Content:
We use strict filtering on inappropriate content, so you cannot use this tool to generate the following types of content:
Content that expresses, incites, or encourages identity-based hatred is considered hateful.
Harassment: content intended to harass, threaten, or intimidate a person.
Violence: content that encourages, praises, or celebrates the violence, pain, or humiliation of others.
Suicide, cutting, and eating disorders are examples of self-harming behaviors that are promoted, encouraged, or shown in content.
Adult: content intended to stimulate sexual desire, such as describing a sexual action or marketing sexual services (excluding sex education and wellness).
Political: content that seeks to influence the political process or is used for campaigning.
Spam is an unsolicited bulk content.
False or misleading content, such as an effort to deceive or promote propaganda.
Malware refers to content that aims to create ransomware, keyloggers, viruses, or other harmful programs.
Will the AI writer generate content that is SEO-friendly?
The AI writer does not create SEO-friendly content or creative, high-quality content; it just generates text, and you must optimize it.
To optimize and rank your content on Google, though, you may use the free keyword research tool on Google, which is keyword.io.
Are there any premium or unlimited plans available?
The AI writer is free, and there are no premium monthly plans planned at this moment.
Can AI writers generate long-form content?
As stated in the tool's description, the tool's output is restricted to 450 words. This requires the creation of many paragraphs and their combination into longer paragraphs and articles.
If you encounter any issues or have any recommendations, we would be delighted to hear from you. Contact us at our support email.
Questions asked frequently:
What kinds of essays and articles can I compose using AI?
As long as you provide the appropriate prompt and adequate context, our AI writer is capable of generating lengthy content on almost any topic.
You can write essays on a variety of topics for any level of education, articles in any field, and even marketing content for Facebook ads, Google ads, Amazon product descriptions, and LinkedIn summary, among other places.
What technologies do I need to understand to employ this AI writer?
This tool requires no software or programming knowledge to use. Our AI Writer tool has a simple interface that allows you to generate content in a few easy steps.
Simply provide the necessary details about your topic, and we will handle the rest.
Are the essays and articles original and free of plagiarism?
Our AI writer can write 100% original, non-plagiarized text every time if you offer the correct prompt.
The essays are composed entirely of original content; however, the articles are scraped from the web and may include plagiarized content. Despite the expectation that all essays and rewritten articles will pass Copyscape or TurnItIn, you should utilize the free plagiarism checker on Google with the help of duplichecker.
Credits: Image by vectorjuice on Freepik